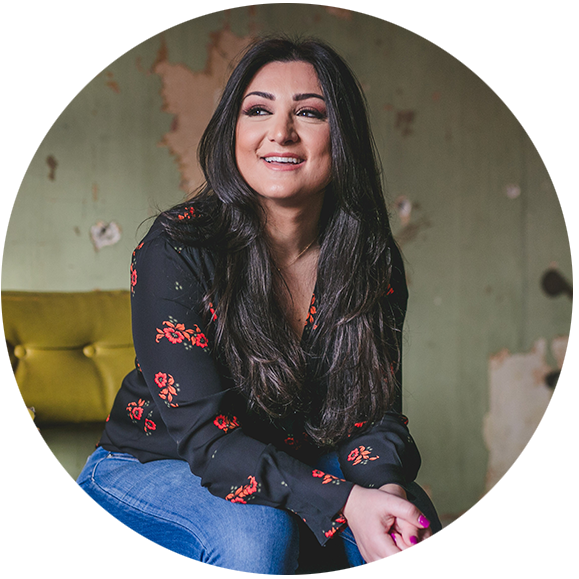 Tiffany Danyal, DDS
At 15 years old I dreamed of becoming a dental entrepreneur.  I was drawn to the medical and technical aspects of dentistry and recognized that this career could fulfill my desire to help people as well as allow me to be my own boss. Through planning, focus and persistence I earned my bachelor's degree in biology at age 19. I graduated with honors from the University of Detroit Mercy, and was immediately accepted into their school of dentistry. While many students need to complete a master's degree before getting accepted into dental school, I was competitive enough to skip this step.  I systematically planned my class schedule with the intention of graduating from the program in two years instead of four. Other students began to notice my progress and success and started asking themselves "How did she do it?"  I was more than happy to share the secrets to my academic success and the strategies that allowed me to finish two years ahead of schedule. This began my secondary career of mentoring and coaching, and I realized how fulfilling it is to help others reach their potential.
In 2012, at the age of 23, I graduated and started my career working in a small private practice and a large group practice.  In the large group practice, I gained hands-on experience in dentistry and was able to observe the nuts and bolts of running a dental business.  In the small private practice, I quickly realized that the corporate, cookie-cutter approach was not for me. When this practice became available for purchase, I entered into a partnership with three other dentists in the large practice, acquiring the business and eventually helping my partners to acquire several additional dental practices.  I gained invaluable experience in how to transition existing dental practices.
With hands-on experience, I learned how to maintain the character and integrity of the practice, updating technology, equipment and systems where necessary. After three years of partnership, I was ready to go out on my own, negotiating with my partners to be the sole owner of my first acquisition in Clarkston. I was well on my way to reaching a goal I set upon graduation – to buy one practice each year before I turned 30.
Fast forward to the present — I've met my goal by owning practices in Clarkston, Harper Woods, Shelby Township, the Village of Franklin, Metamora, Waterford, Fenton and Berkley, Michigan. All the practices have been united under one brand, BRUSH.RINSE.FLOSS.TM, integrating cultures, systems and processes to create the highest level of practice and profit. I employ 50+ people, including eight dentists. The practices exemplify my dedication to family oriented, personalized service that patients can trust. At the same time, I continue my deep commitment to keeping current on the latest technology, techniques and procedures as the field of dentistry continually evolves.
I'm a member of the American Dental Association and the Michigan Dental Association and a big believer in the value of continuing education. I have a strong commitment to seeing other dentists find autonomy and success through following my tried and true strategies for purchasing and running a profitable dental practice.
Whether you need someone in your corner to encourage you in the next phase of your business or assist in the daily running of a dental practice, I can help you reach your goals.
You may wonder, "how did she do it?" I'd be happy to meet you, or to have a chat and tell you how I created my success, and more importantly, how you can create yours!