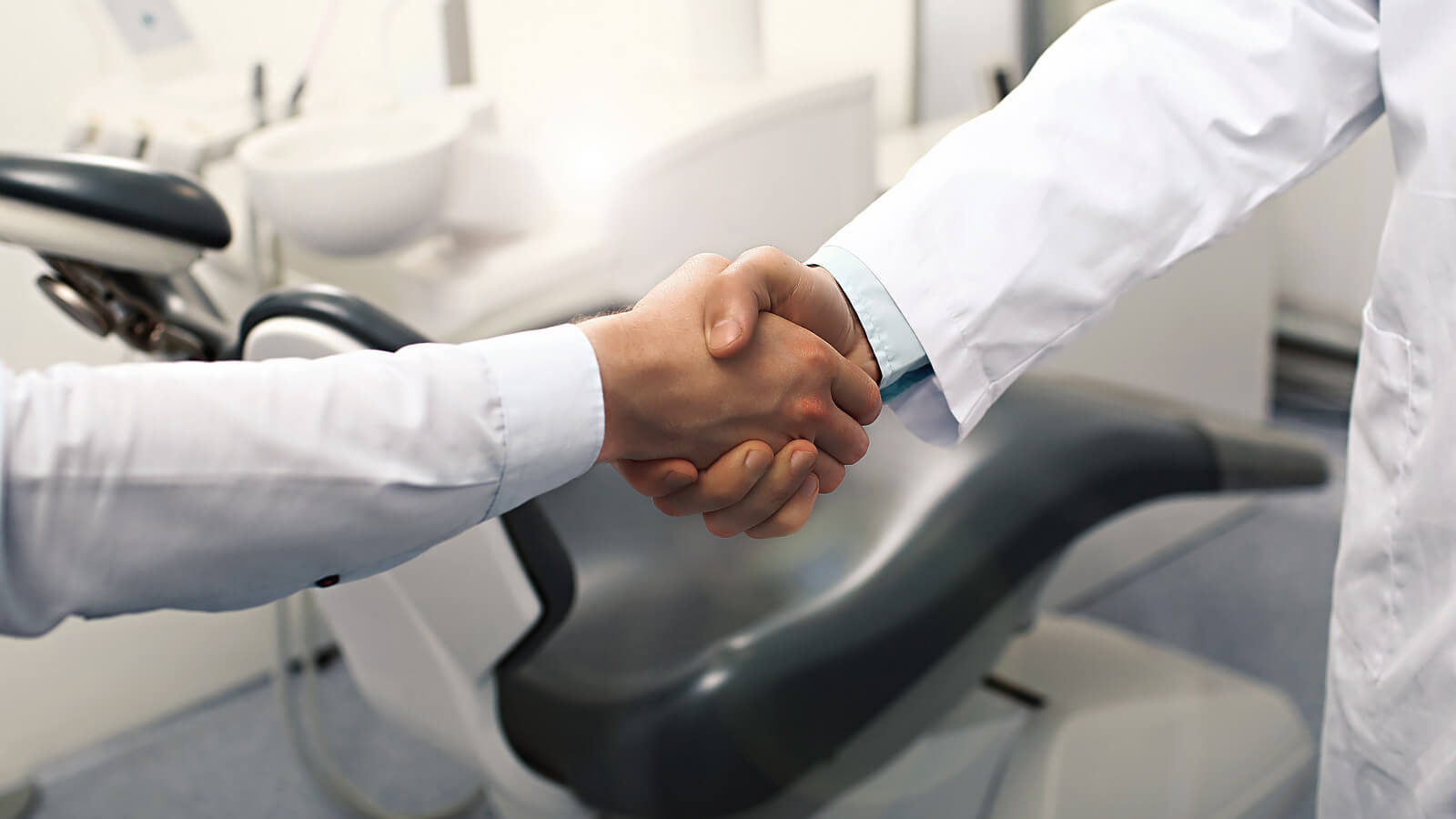 I recently interviewed a dentist for one of my nine practices who seemed great – she was smart, personable and professional. I told her the next step in the hiring process would be a working interview during which she installed a crown. She said, "But I haven't held a handpiece in five years!"
Um, what?! Isn't that what dentists do?
On the other hand, I had acquired a new practice right before the Covid shutdown last year and needed to find a new dentist for when we reopened. Because of the quarantine, I wasn't able to interview anyone in person (much less hold a working interview), so had to screen candidates over the phone. I found a great dentist and hired him without ever meeting face to face – and it turned out to be one of the very best decisions I have made.
But, on the OTHER hand (and wouldn't it be great if we dentists had three hands?), I really liked this one doctor during the interview process. Though he was a bit socially awkward, both patients and staff took a real liking to him and I was happy to bring him onboard. But after just three weeks, he turned into a different person altogether. He started complaining about his schedule and hours, undermined me with the staff, badmouthed the staff to me, and really just became a complete and total jerk. Although it's a very big deal to change dentists on your loyal patients after such a short time, I knew I had to cut my losses and move on. So after just a month, we "mutually agreed" to part ways.
By now you have figured out there is no easy way to hire dentists. The good news is, while hygienists have become in short supply these days, the rate of dentists entering the field is on the rise. In fact, says the American Dental Association, there were 25,995 students enrolled in predoctoral dental programs this academic year, up from 25,807 the prior year. The class of 2020 had 6,609 graduates, 259 more than in 2019.
So take heart, job-seeking dentists are out there! Here are some tips for hiring the right ones.
I use Facebook, Indeed and LinkedIn to get the word out. I tell my alma mater and all my suppliers I am hiring and ask for recommendations, and I scour position-wanted ads in the Journal of the Michigan Dental Association. One thing I don't do is hire a headhunter, because it can be costly.
Before Covid, I never dreamed of conducting an interview over the phone, but I found that it's an excellent first step in getting to know someone whose resume has impressed me. If we click over the phone, I invite them in for a face-to-face meeting. It's such a time saver for both of us!
I believe it's crucial to see any potential employee in action. That's why I always conduct a working interview of at least a half-day. I pay them a set rate and put them to work, usually with a crown. Rather than hover over them, which would be miserable for all involved – especially the patient – I have them take a picture and X-ray of the tooth once it's cleaned out. I view these on a computer outside the treatment room. This way I am watching over the doctor without making the patient feel like a guinea pig.
Besides checking that their skills are on (or above) par, I pay close attention to how they interact with patients and staff, making sure they treat both with the upmost respect.
I used to go with my gut but have since learned that it's always a good idea to check a prospect's references. Some former employers won't say anything beyond confirming the dates of employment, but you can sometimes pick up on a vibe even with this limited information.
Don't be too hung up on hiring a new graduate without much experience. We established dentists can be stubborn, but you can really have a lot of influence over a newer graduate. They are more open to your ideas and preferred techniques, and not as picky over materials. And remember, someone once took a chance on you by giving you that first job. Pay it forward.